A Bubbly Day at the League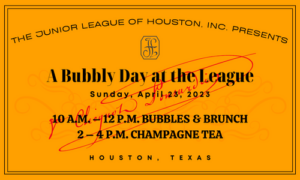 A Bubbly Day at the League
Sunday, April 23, 2023
1o a.m. – 12 p.m. and 2 p.m. – 4 p.m.
Pop some bubbles for an extra-special bubbly extravaganza! There are two seatings for our traditional Bubbles & Brunch experience this Spring on Sunday, April 23, 2023. Doors will open for the first seating, Bubbles & Brunch, at 10 a.m. and for the second seating, Champagne Tea, at 2 p.m. Guests will enjoy informal modeling of the latest fashions from our featured guest boutique as well as a set three-course seated brunch or traditional afternoon tea service with bottomless mimosas, wine, or champagne for $65. Don't be fashionably late to make your reservation for this ever-popular event!
We are thrilled to share that The Avenue by Lyndsey Zorich and Valobra Master Jewelers are our featured boutique this Spring!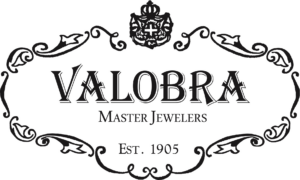 Reservations are available beginning Monday, March 20, 2023, at 9 a.m., by calling the Tea Room Front Office at 713.871.6673.