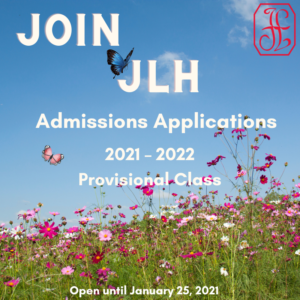 Thank you for your interest in joining the Junior League of Houston! The 2021 – 2022 Provisional Class Application is now available. It is due by 9 p.m. on Monday, January 25, 2021.
Prospective members must attend one of two mandatory Prospective Member Open Houses on Thursday, December 3, 2020 at 7 p.m. or on Monday, January 11, 2021 at 7 p.m.  Both Open Houses will be virtual and meeting information will be provided to prospective members.
Please click here to register for the final virtual Open House that will be held on Monday, January 11, 2021 at 7 pm. 
If you have any questions, please contact Lisa Houssiere, Admissions Chairman.