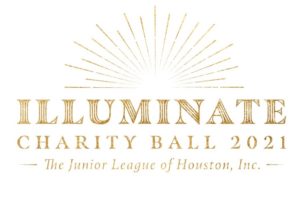 Saturday May 1, 2021 – Virtual Event
Please join the Junior League of Houston for the 73rd Annual Charity Ball, a longstanding tradition and a source of funding for the Junior League's community outreach and volunteer initiatives.
Your contribution to the 73rd Annual Charity Ball enables Junior League volunteers to touch lives in a dynamic and meaningful way throughout the Houston community. The League's extensive training and education program cultivates a lifetime of civic service, preparing members to serve in the Houston community well beyond their active membership years. The Junior League appreciates your support and looks forward to growing this dynamic legacy with you!
You are directly supporting the Junior League's commitment to "Building A Better Community." Your contribution allows the Junior League to continue serving our mission, both in the fundamental and transformative ways the League has been recognized for over the last 95 years, and in imaginative new ways as we forge forward to serve those most in need during this unique time in our history. We are truly grateful for your support of the Junior League of Houston!