Holiday Special with Rob Landes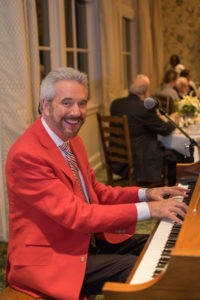 Gather your friends and family for an evening of delightful holiday music as Rob Landes entertains attendees with an intimate piano concert. Tea Room doors open at 6:30 p.m., and a three-course dinner served with wine and festive musical accompaniment will begin at 7 p.m. Individual tickets are $60 per person. Reservations will be accepted beginning Monday, October 28, 2019.
For all Tea Room special event reservations, please contact the Tea Room Front Office at 713.871.6673 or tearoom_reservations@jlh.org to book your spot today! Payment must be made at the time of the reservation. No cancellations or refunds will be issued.