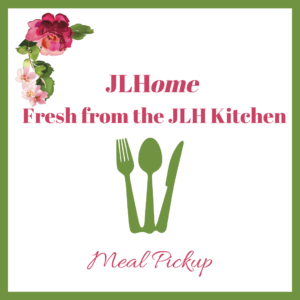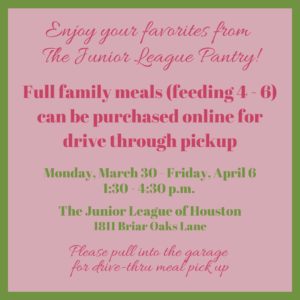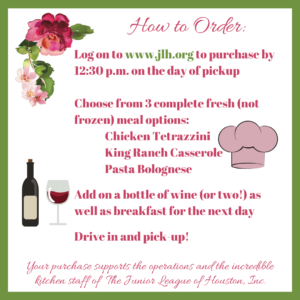 Tired of cooking? The Junior League of Houston has dinner covered!
Choose from three complete fresh meal options, and add on a bottle of wine or two, as well as breakfast for the next day.
Orders must be placed before 12:30 p.m. on the date of pick-up.
Pick-up hours are 1:30 – 4:30 p.m. in the garage of the League building at 1811 Briar Oaks Lane.
Please note that we are not able to accommodate any special requests at this time.
Due to the advanced preparation required, refunds will not be issued.
Click date below to purchase: