Spring Style Show with Tootsies
Presented by Texas Children's Hospital, Premier Community Partner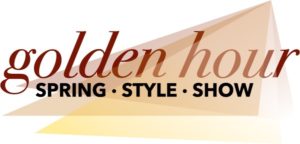 Come see the latest spring fashion trends presented by Tootsies on Thursday, March 31, 2022, at this one-night-only event! Ballroom doors open at 6:30 p.m. and the style show begins at 7 p.m.
Limited VIP runway seating for $1,500 per table (seating for 12 guests). Additional VIP tables for 10 guests for $1,000. All VIP tickets include a cocktail hour in the VIP-style lounge, beginning at 6 p.m. General seating tables for 10 guests for $800. Individual tickets are $80 per person.
Reservations open on Monday, January 31, 2022.
To purchase a VIP table, general seating table or individual ticket, contact the Tea Room Front Office at 713.871.6673 to make your reservation. VIP runway seating tables are sold out. Payment must be made at the time of reservation. No cancellations or refunds will be issued. Reservations will not be accepted via email. Reservations are only accepted for Junior League of Houston members and Tea Room patron members. If you are interested in becoming a Tea Room patron member, please visit the website or contact the Tea Room Patron Member Chairman at patron@jlh.org.