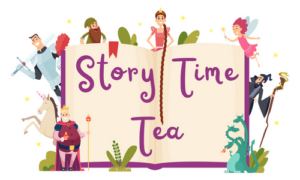 Story Time Tea
Sunday, January 29, 2023
11 a.m. – 2 p.m.
Come enjoy a kid-friendly tea experience complete with your favorite stories, storybook characters, and a service project on Sunday, January 29, 2023. Doors will open at 11 a.m. and the festivities will begin at 11:30 a.m. Guests will enjoy a buffet of "tea time" inspired sandwiches, lite bites, scones and pastries. Featured drinks will include an assortment of specialty teas, Arnold Palmers and lemonade. Ticket prices are $40 for adults and $25 for children ages three to 12. Children ages two and under are complimentary. Alcoholic beverages will be available for purchase.
Reservations are available beginning Tuesday, January 3, 2023, at 9 a.m., by calling the Tea Room Front Office at 713.871.6673.