Special events in the Tea Room are available exclusively to Junior League members and Tea Room patron members.
Interested in becoming a patron member of the Tea Room? Click here for more information.
Please note: Effective Thursday, June 1, 2017, Tea Room Special Events (excluding Informal Style Shows during regular luncheon service) require payment in full at the time of reservation. The Tea Room does not provide refunds for cancellations unless the event is cancelled by the Junior League of Houston. In circumstances when the cost of admission is not all-inclusive, the posted ticket price will be required at the time of reservation and any additional costs (e.g. cash bar) will be paid at the event.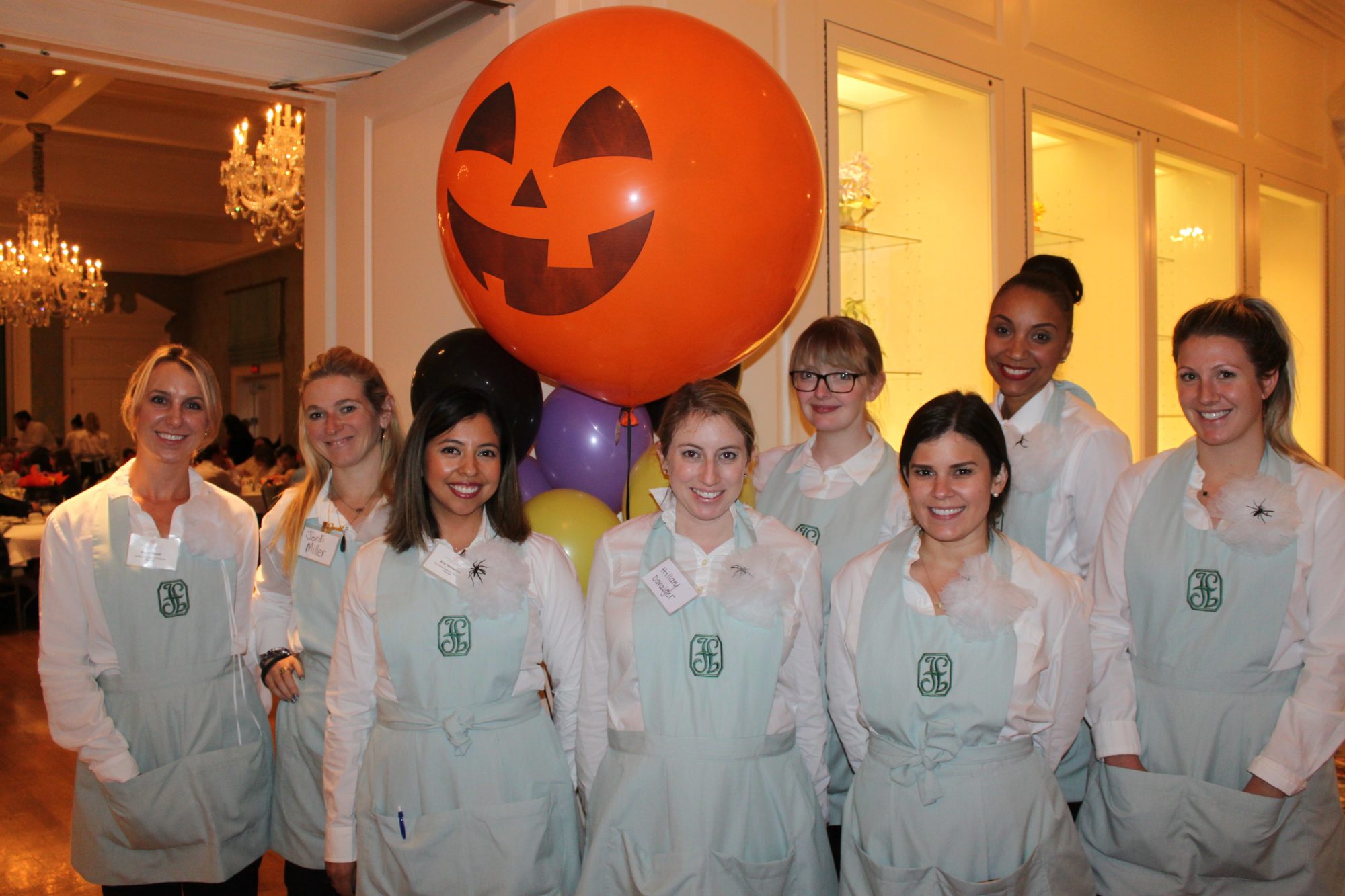 2018 Upcoming Special Events
Sunday, December 2 and Sunday, December 9 – Lunch with Santa
Thursday, December 6 – Holiday Special with Rob Landes
2018 Informal Style Shows in the JLH Tea Room:
Thursday, June 14 – Featuring Pomp & Circumstance
Thursday, July 12 – Featuring Cheeky Vintage
Friday, July 20 – Summer in the City with Lilly Pulitzer
Sunday, August 19 – Bubbles & Brunch with alice+olivia
Thursday, September 13 – Featuring Becky Hollands
Thursday, October 11 – Featuring Vintage Contessa
Thursday, November 8 – Featuring French Cuff
Friday, November 16 – Last Minute Holiday Gifts with Kendra Scott
Thursday, December 13 – Featuring Carlisle
2018 – 2019 Informal Style Shows will be held the second Thursday of every month. Reservations for lunch in the Tea Room are available from 11 a.m. – 12:30 p.m. Please contact the Tea Room Front Office at 713.871.6673 or tearoom_reservations@jlh.org. Informal modeling is presented from 11:30 a.m. – 1:30 p.m.