Centennial Anniversary Coffee Table Book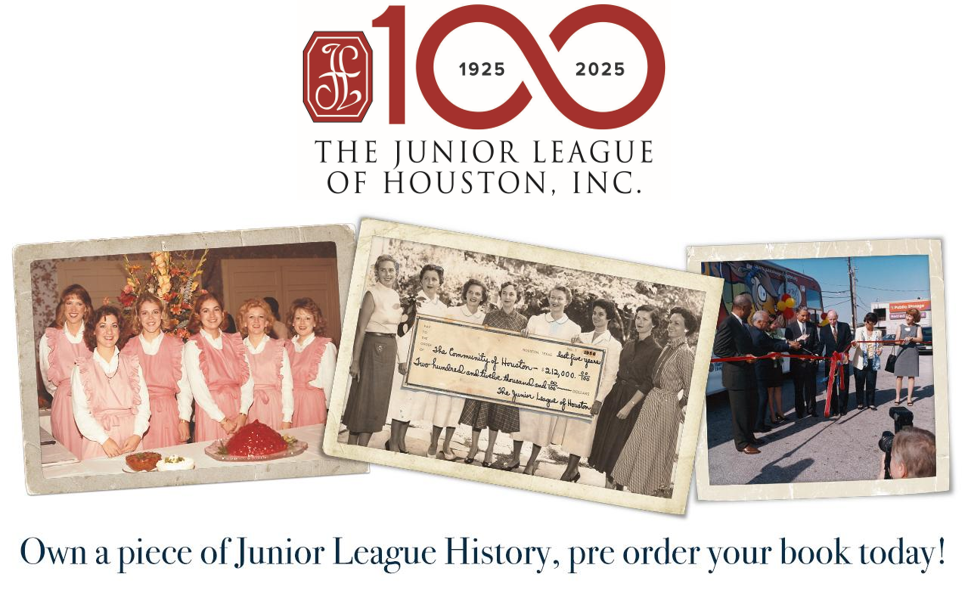 In celebration of "A Century of Building a Better Community," the Junior League of Houston is excited to start taking pre-orders of the commemorative Centennial Anniversary Coffee Table Book. Look back on the rich history of the Junior League and its impact on the Houston community through dedicated volunteer efforts while developing the potential of women. Using photographs and storytelling, the book will document the incredible legacy of the League, its members and treasured community partners from the last 100 years. The content will capture pivotal moments of League history and inspire future generations of League members. The book is available for $100 per copy and will be published and released in Fall 2025, so reserve yours today!
Members who pre-order their copy of this limited edition print by March 1, 2024, will get an exclusive sneak peek of the cover design in Spring 2024!

Online sales available here: