Message from the President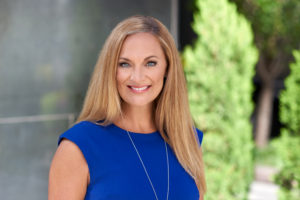 Since our founding in 1925, the Junior League of Houston has been committed to promoting voluntarism, developing the potential of women, and improving communities through the effective action and leadership of trained volunteers. Its purpose is exclusively educational and charitable.
The League's extensive training and education program cultivates a lifetime of civic service, preparing members to serve as advocates of change in Houston. League members are united by their interest in "Building A Better Community," demonstrated by countless volunteer hours, extensive service on nonprofit boards and coalitions and a commitment to continue leading positive change for the Houston community.
This year has presented us with unprecedented and unexpected challenges. Times such as these highlight the strength and adaptability of League volunteers, and ignite passion within our members to create new and innovative programs to meet the needs of our community.
As we work to continue to adjust to the changes around us, the Junior League of Houston is proud to continue serving the Houston community with critical volunteer support and direct financial contributions to 34 community projects, through community assistance grants, innovative community collaborations, and community outreach events.
We invite you to explore our website to learn more about the impact that Junior League members have on the Greater Houston Area:
Visit the Community Program section to learn about the services the League offers to the Community in both trained volunteers and financial resources. For example, non-profit agencies can apply for Community Assistance Grants, or request League volunteers to serve at their agency on an ongoing basis, or for special events.
The Junior League Tea Room is a beautiful setting for special events and for everyday dining. We invite you to become a Patron member to explore all the Tea Room has to offer, or to stop by our League building and purchase delicious items from The Pantry.
The Junior League is able to create change in our community through the tremendous dedication and service from close to 5,000 members, and through the generosity and support of outstanding Community Partners, who elect to support the League's mission through the gift of direct financial support.
The mission of the Junior League has never been more vital to our city. For almost 100 years the League has been an organization of change makers, the creators of solutions to insurmountable challenges and the first to jump forward…not take a step back. If you look across the city of Houston, you will see a reflection of these efforts, purpose and hard work spread across the landscape of our community.
Thank you for your interest in The Junior League of Houston, Inc. We are grateful for your support.
Rachel Regan,
President