The Junior League of Houston, Inc.'s Community Partner program develops customized partnerships with corporations, foundations and individuals. These organizations and individuals are an integral part of supporting the League's mission.
Premier Community Partner 

The historic partnership between the Junior League of Houston and 2020 – 2021 Premier Community Partner, Texas Children's Hospital, dates back more than 60 years. The two organizations have maintained an incredible partnership with countless gifts of time and resources from League members, which contribute directly to every aspect of Texas Children's Hospital's mission of providing pediatric medical care, education, research and community outreach. Texas Children's Hospital has served as a training ground for the Junior League's newest members to learn what it means to be a community volunteer. Provisional members volunteer in a variety of positions at the hospital touching the lives of more than 180,000 people through more than 9,000 hours of volunteer work annually. Additionally, the generous financial contribution of Texas Children's Hospital to the Junior League of Houston's Community Trust Fund allows the Junior League to positively impact the lives of more than one million people in the Greater Houston Area annually.

Presenting Automotive Sponsor 
Sewell Automotive Companies supports the Junior League of Houston's commitment to community service, voluntarism and the advancement of leadership opportunities for women. Sewell Automotive Companies returns for its tenth consecutive year as Community Partner in the Junior League's efforts throughout the Greater Houston Area and supports the members, mission and extensive outreach of the Junior League. In addition to its financial support, Sewell will host an educational and training program for League members. Sewell operates 17 full-service dealerships throughout the state of Texas, including Audi McKinney. Sewell represents Audi (3), BMW, Buick, Cadillac (4), GMC, INFINITI (3), Lexus (2), Mercedes-Benz, MINI and Subaru, with locations in Dallas, Fort Worth, Grapevine, Houston, McKinney, Plano, San Antonio, and Sugar Land.
Pediatrix® Medical Group is a proud Community Partner of the Junior League of Houston. Pediatrix physicians are proud to serve the families of Houston through a broad spectrum of women's and children's services. From maternal-fetal medicine, neonatology, pediatric surgery, pediatric otolaryngology and pediatric cardiology, Pediatrix Medical Group provides expert care for women, babies and children throughout the community and close to their home.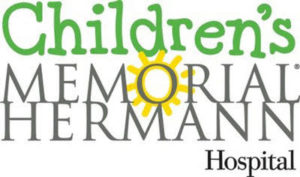 Children's Memorial Hermann Hospital is a 310-bed quaternary care women and children's hospital, located in the Texas Medical Center. As a primary teaching hospital for the pediatric and obstetrics/gynecology programs with our academic partner, McGovern Medical School at UTHealth, we are committed to serving the global community.  Our multidisciplinary team of affiliated doctors, nurses, therapists and other allied healthcare professionals are focused on the personalized needs of women and children with an emphasis on quality, education, outcomes, customer service and advanced research.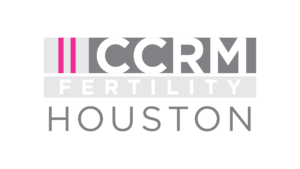 CCRM Fertility Houston shares the Junior League of Houston's commitment to improving the health and well-being of families. One of the industry's pioneers in fertility science and personalized care, CCRM Fertility Houston's network scale allows them to continually invest in physicians, scientists, technology and research to offer families the fastest path to the healthiest baby.

The Woman's Hospital of Texas was founded as the state's first and only facility focused solely on women's health in all stages of her life. Forty-five years later, we still have a Woman-first approach to healthcare. We believe that every woman deserves to be treated as an individual with the best understanding, compassion, and support for who she is.
The Woman's Hospital of Texas is the premier facility for women, newborns, and children, and offers nationally-recognized expertise and an outstanding level of care in breast health, imaging, gynecology, minimally-invasive surgery, infertility, obstetrics, high-risk pregnancy, NICU (neonatal intensive care), and pediatrics.
We achieved the highest level of designations for maternal and neonatal care from the Texas Department of State Health – Level IV Maternal and Advanced Level IV Neonatal – meaning we are equipped to handle the most complex, high-risk cases and conditions.

Texas Capital Bank is a full-service financial services firm that delivers customized solutions to businesses, entrepreneurs and individual customers. Founded in 1998, the institution is headquartered in Dallas with offices in Austin, Houston, San Antonio, and Fort Worth, and has built a network of clients across the country. With the ability to service clients through their entire lifecycles, Texas Capital Bank has established commercial banking, consumer banking, investment banking and wealth management capabilities. While we are rooted in core financial products, we are differentiated by our approach, which is framed around our clients and expressed through our people.
Community Champions