JLHome Easter Meal Orders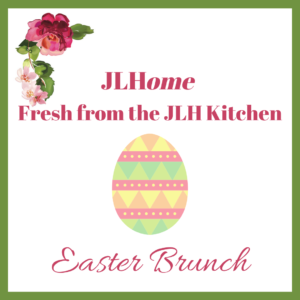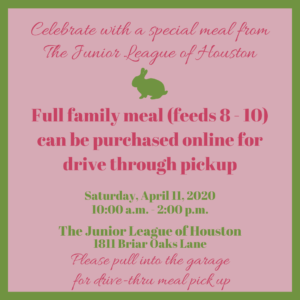 Get your holiday meal for Easter from the Junior League of Houston!
This family meal for eight – ten people is $150 and is available for purchase until 3:00 p.m. on Friday, April 10.
Drive through pickup in the garage of the League building at 1811 Briar Oaks Lane on Saturday, April 11 from 10 a.m. – 2 p.m.