Junior League Demonstrates Innovation in Volunteerism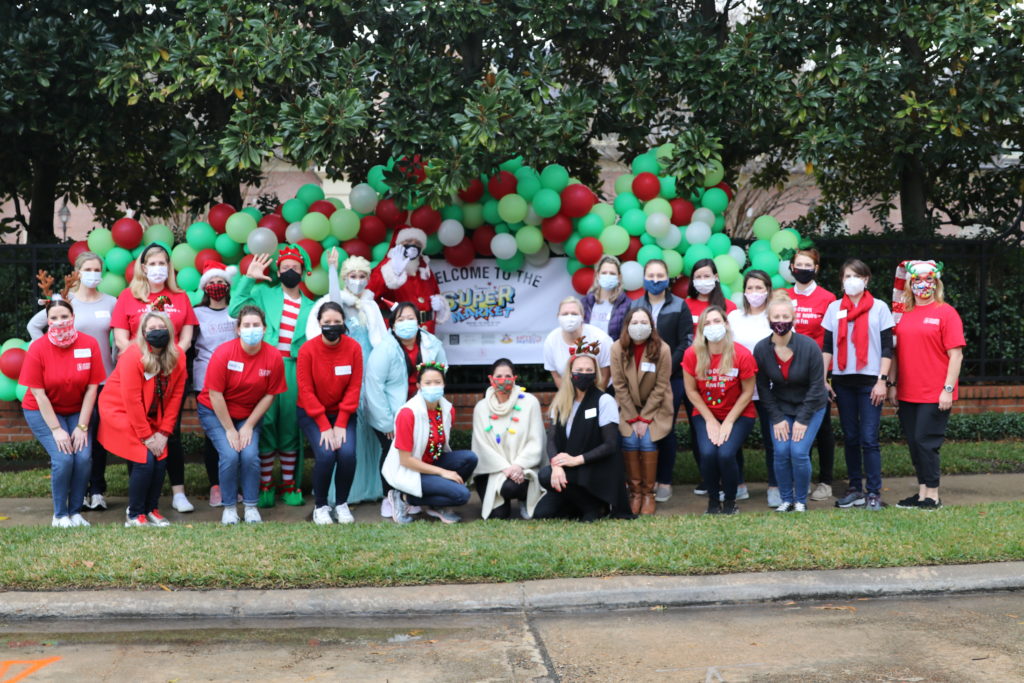 The COVID-19 pandemic brought many activities to a standstill throughout our communities, but The Junior League of Houston made sure volunteerism wasn't
one of them. "We have had to reimagine every aspect [of volunteerism]," says Rachel Regan, president of The Junior League of Houston, Inc.
The Junior League of Houston is a 95-year-old organization that has a long history of supporting DePelchin and other Houston agencies. When the pandemic began, volunteers shifted their approach to make sure they could still serve, but safely.
One way they've continued to help is through the Junior League Community "SUPER" Market, created to provide DePelchin children and families with basic needs, including coats, food and more. "Providing hope and light and happiness when we cannot physically be together and working with League volunteers to create innovative ways to serve our community has been the gift of this difficult year," Rachel says.
The group has also remained active in supporting DePelchin's Back to School and Holiday Project initiatives, as well as providing Halloween bags for children at DePelchin's Residential Treatment Center.
"We are figuring out new and inventive ways to make an impact," Rachel says, noting she "could not be more proud of the service we do."
At DePelchin, we are also incredibly grateful for the innovative ways volunteers have stepped up to make sure our children and families have the ongoing support they need — even in the wake of the pandemic. Thank you, Junior League of Houston for your steadfast dedication!
Source: Spring 2021 Newsletter, DePelchin Children's Center