Meals with Malcolm: South African Safari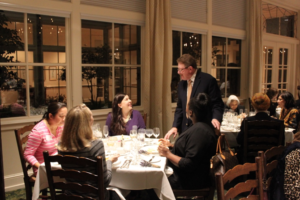 Malcolm Rowland, Tea Room General Manager, takes you on a South African safari highlighting its enchanting spirit, vibrant cuisine and exceptional wines! Tea Room doors open at 6:30 p.m. and include a five-course set menu with wine. Individual tickets are $65 per person.
For all Tea Room special event reservations, please contact the Tea Room Front Office at 713.871.6673 or tearoom_reservations@jlh.org to book your spot today! Payment must be made at the time of the reservation. No cancellations or refunds will be issued.