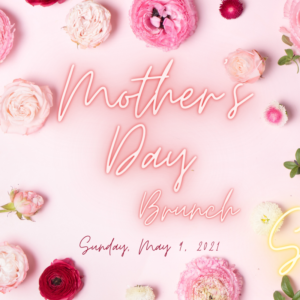 Join the League in its annual celebration of all moms on Sunday, May 9th! The Mother's Day Lunch will feature an elegant buffet lunch in the Ballroom. This timeless tradition is perfect for the whole family! Reservations can be made starting at 11 a.m. with seatings until 1 p.m., and a cash bar will be available.
Tickets are $55 for adults, $27.50 for children ages three to 12, and complimentary for children two and younger.

Call 713.871.6673 or visit the Tea Room Front Office to make your reservations today! Payment will be taken at the time of booking and there will be no refunds. Reservations will be open until noon on Friday, April 30th or until this limited capacity event is sold out. 

Members and staff will wear a face covering when entering the building and on their way to a table. Visitors are strongly encouraged to wear a face covering in the League building unless seated at their table.