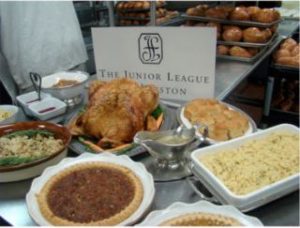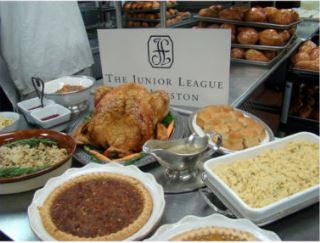 Spend Thanksgiving celebrating with friends and family and let The Pantry take care of the rest!
For your holiday meal, the League offers a complete meal for $250 (serves 10 to 12 people), or items can be ordered à la carte per the prices below. All Thanksgiving orders will include a complementary copy of Peace Meals.
Orders will be accepted from Tuesday, September 8, 2020, until Thursday, November 19, 2020. To place an order, please visit www.jlh.org or call The Pantry at 713.622.5965.
Please note due to significant lead time, all Thanksgiving orders are final and non-refundable after Thursday, November 19, 2020.
Thanksgiving orders must be picked up on Wednesday, November 25, 2020 from 10 a.m. – 1 p.m. at the Junior League of Houston, 1811 Briar Oaks Lane, Houston, TX, 77027.
If you have any questions, please contact The Pantry at 713.622.5965.