2020 – 2021 Community Assistance Grants
Each year, The Junior League of Houston, Inc. provides Community Assistance Grants to worthwhile organizations that do not receive ongoing volunteer support or financial assistance through the League's Community Projects. The League's Community Assistance Committee reviews the grant requests based on their alignment with member-determined impact areas and conducts site visits before making recommendations for funding. When selecting recipients, the committee considers whether an agency request would address a critical or basic need, fund a pilot project or expand a significant service to the community.
Community Assistance Grants are funded, in part, by the Barbara and Roy Adams Endowed Community Grant Fund held by the Junior League of Houston Foundation. This endowed fund was made possible through a generous estate gift from Barbara Beardmore Adams (1940 – 2014), a Junior League member from 1982 – 2014. This funding focuses on children's health and well-being initiatives and literacy/education enrichment.
For 2020 – 2021 the League awarded $150,000 in Community Assistance grants to the following agencies: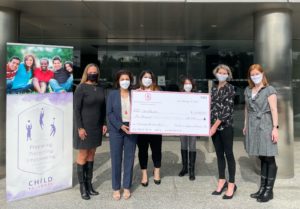 *ChildBuilders: To enhance, develop, and expedite virtual trainings and curricula in response to the COVID-19 pandemic.  ChildBuilders works to prevent child abuse and neglect through educational programming for children, teachers, and parents.  Funding will convert current curriculum into E-Learning software and develop online content to engage children and address current needs in schools.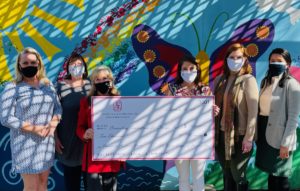 Counseling Connections for Change: To support a telehealth option for their general counseling program (launched early due to the isolation and anxiety caused by the ongoing pandemic).  Expert clinicians are available on a HIPAA complaint platform that accepts insurance and cash payments on a sliding scale. This specific project will fund at least 133 women and children seeking free or reduced therapy services through the General Counseling Program.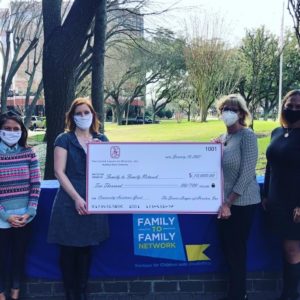 Family to Family Network: To pilot an outreach program for 75 families with special needs children ages 0-3, in order to ensure that children with disabilities enter school with the support and services they need vs. waiting until their children start Kindergarten or have been in the system for a few years.  Funds will provide case management and training for 18 families and assist all families in the program with setting up a special education notebook.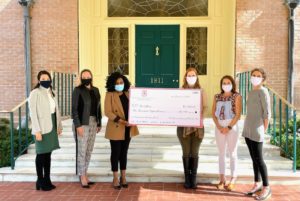 First3Years: To support Baby Day, providing parents with an accessible experience to learn and incorporate new techniques for play that supports brain development and meaning to families of all backgrounds.  Typically an in-person event, First3Years is using the forced virtual platform this year as an opportunity to reach more people and expand their online content into resources for families to reference in the future.  Funding will provide Education Boxes for 150 low socioeconomic households in the Houston area to facilitate full participation in Baby Day 2021.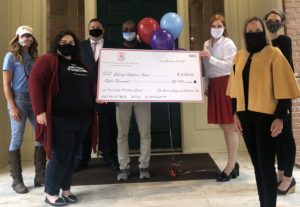 Gift of Adoption Fund: To fund the final costs necessary to complete two adoptions already in progress but stalled due to lack of funds.  These families are willing and able to provide safe and nurturing homes but lack the up-front capital needed to satisfy attorney fees and agency costs.  By enabling a family to complete an adoption, Gift of Adoption Fund is not only meeting the immediate needs of those children, they are also ensuring future needs are met as well.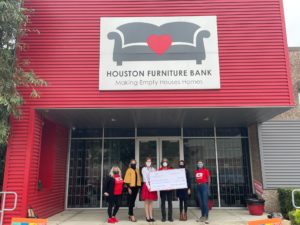 Houston Furniture Bank: To fund the ongoing work of their "No Kids On The Floor" initiative, providing twin mattress sets, a pillow, sheets, and blanket to children in need.  By bringing production in-house, Houston Furniture Bank is able to provide mattresses to children through partnership with other Houston area agencies.
LifeHouse of Houston, Inc.:  To expand engagement within LifeLine, the agency's aftercare program, currently serving 74 young mothers, providing social work, counseling services, coaching and classes that teach healthy parenting, healthy relationships, and childhood literacy and education practices.  Funding will eliminate the barrier of transportation for all mothers to engage in activities and events with LifeHouse and each other during 2021, strengthening their community and their resolve to succeed.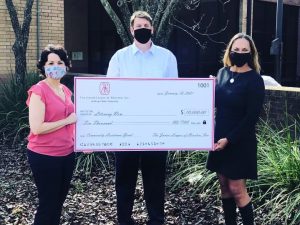 *Literacy Now: To fund half of The Reading Express program, a mobile classroom that provides programming and books to build at-home libraries for children ages 2-4 years old and their families.  Designed to equip parents with the tools/skills to help kids develop pre-reading skills before kindergarten, funding will cover the costs of books that are distributed to the children, supplies and materials, and the cost of delivering the programming at the partner sites through a part-time facilitator.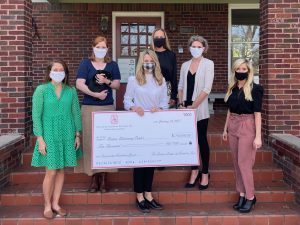 Nature Discovery Center: To reach 400 children that otherwise would not experience the programming offered by Nature Discovery Center.  This support will cover camp scholarships for children able to attend in person, as well as Camp on the Go packs for Title 1 schools.  At $20 each, Camp On The Go allows nature education in either the school or home environment, eliminating many of the barriers to providing nature education across the area.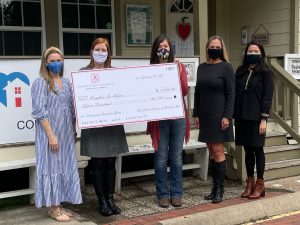 Neighbors In Action: To fund the Summer Enrichment Program for 50 children and 20 teenagers.  After living and learning through COVID-19 last summer, the agency has a proven solution if in-person activities aren't possible in 2021.  The leadership of Neighbors in Action is committed to serving these children in whatever way possible.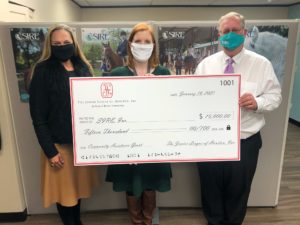 SIRE, Inc.: To fund therapeutic riding and horsemanship for children with disabilities or special needs.  Funding will help care for a horse, coordinate volunteers, and support an instructor's continuing education in 2021.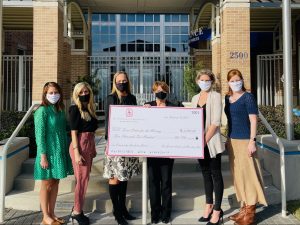 Texas Center for the Missing: To fund the Child Safety Education for the Digital Age Expansion Project to prevent the abuse of children. This program will train volunteers as providers of Internet Safety classes.  Parents will learn to keep their children safe online. Children will pick up safety techniques to prevent CyberBullying along with reasons not to run away.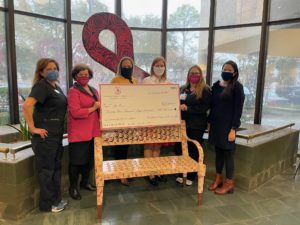 The Rose: To fund Personal Protection Equipment (PPE) for staff.  Basic needs for basic needs, PPE is critical for The Rose to continue providing quality breast health services, advocacy, and access to care for those without other options.  Funding covers the cost of PPE needed to serve uninsured patients in 2021.
*Funded through the Barbara and Roy Adams Endowed Community Grant Fund