Not In a Turkey-Cooking Kind of Mood This Thanksgiving…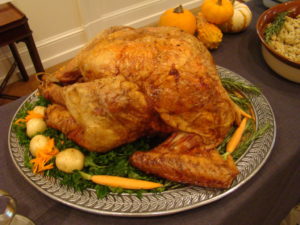 Relax and have a guilt-free holiday by visiting or ordering from some of Houston's finest
Who can believe Thanksgiving is just around the corner? We certainly can't! If you're not planning on cooking or going to someone's house, we've rounded up the best restaurants to go to for your Thanksgiving meal as well as specials they're offering and where you can take out from. Be sure to make a reservation as they book up fast! Please keep reading on for details.
The Junior League of Houston
1811 Briar Oaks Lane
713-871-6673 | https://www.jlh.org/
The Junior League of Houston is simplifying Thanksgiving so Houstonians can spend more time enjoying the company of family and friends than cooking in the kitchen. The League will offer a complete Thanksgiving meal package as well as holiday favorites a la carte, all made in-house by The Pantry.
Source: November 16, 2019, My Red Glasses, Roz Pactor