Take the Hassle Out of Turkey Day
Whether you want to eat out or want to get Thanksgiving to go, here is a round up of the best Thanksgiving deals in Houston so you can take the prep off your plate.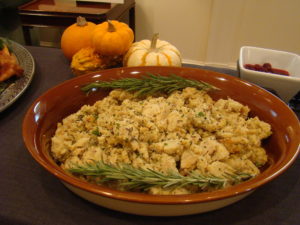 Junior League of Houston – The Pantry
Spend Thanksgiving celebrating with friends and family and let The Junior League of Houston take care of the rest! The Pantry at the Junior League of Houston is one of the city's best-kept secrets for tasty dishes on-the-go, and each year offers the public delicious options for Thanksgiving. Customers can order holiday classics that are conveniently packaged and ready to heat up, plate and enjoy. The League offers a complete Thanksgiving meal package or items à la carte, and each dish is made in-house at The Pantry. For $250, the complete Thanksgiving meal serves 10-12 people and includes a 22-lb roasted turkey, all of the sides and dessert.
Orders will be accepted until Thursday, November 21st.  Order pick-up will be on Wednesday, November 27th from 10am- 1pm at the Junior League of Houston, located at 1811 Briar Oaks Ln. Houston, TX 77027.
Source: November 18, 2019, Hip and Haute Houston, Jana Phillips