Where to get Thanksgiving to go in Houston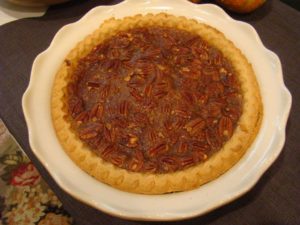 Not all Thanksgiving dinners can be made at home from scratch. Sometimes we need a little help. Or a whole lot. If you prefer ordering some or all of your turkey day meal, below are a few places that can help.
And what if you want to make it yourself? Check out these amazing Houston chef recipes for a Texas-proud Thanksgiving dinner, including turkey with a chile-spiced chocolate glaze.
The Junior League of Houston
The Pantry by The Junior League offers full meals, side dishes and dessert. Complete Thanksgiving meal serves 10-12 for $250; 22-pound roasted turkey ($75); cheesy broccoli rice casserole, bacon and corn casserole, mashed sweet potatoes with brown sugar and pecans and cornbread dressing ($30-$32.50); orange rolls, cinnamon rolls or JLH dinner rolls ($4.50 dozen); pecan pie ($15) and pumpkin pie ($12). Order by Nov. 21 for pick up 10 a.m.-1 p.m. Nov. 27 at 1811 Briar Oaks Lane; jlh.org/thanksgiving2019/ or 713-622-5965.
Source: November 19, 2019, Houston Chronicle, Greg Morago